Improve people's wellness with CBD
Enjoy the fascinating holistic wellness benefits of CBD
CBD can be an effective added ingredient to support people's overall wellbeing. There is much scientific work and research being done examining and validating the many benefits and impact of CBD.
Please discover the full range of our CBD-based products for wellness!
Where CBD oil is by far the most common, we propose nutraceuticals of various formats, from tinctures to pills, including sublingual spray and patches, etc. These supplements tackle insomnia, anxiety, pain or inflammation and help support the immune system.

We propose a large variety of organically-grown CBD-rich hemp oils, blended with MCT coconut oil, sunflower oil, and a natural flavor for a top-quality CBD experience.
Our chef Mika Sharon has formulated various savoury flavours, to make our full-spectrum hemp extracts both healthy and fun to consume.
Our CBD soft Gels enable easy and accurate consumption, each soft gel contains the chosen amount of CBD with organic coconut MCT oil.

More information to come.
Acclaimed chef Mika Sharon leads our F&B line. She has been developing and perfecting our CBD infused foods and beverages for the past five years. After a year of research and exploration, she also managed to create a "CBD flavor" that achieves the perfect balance between hemp's earthy flavor and the flavor of our products. Mika elevates and differentiates our products through flavor, textures, consistency and creativity, enhancing the CBD consumption experience.
Our gummies are all vegan and made with 100% natural ingredients. Infused with full-spectrum hemp extract and are unparalleled in texture and flavor. We propose multiple flavors as wild berry, orange ginger, lemon, yuzu, spearmint and more.

Infused with full-spectrum hemp, our chocolate bars and discs are all vegan and made with 100% natural ingredients for the best stress buster and anxiety reliever effects.
We propose various CBD infused snacks as our seed and nut granola, energy bars, chocolate brownie crisps or power seed crisps.
To twist all recipes and for CBD infused home cooking, we developed oils, spices and sauces.
Active powders and energy shots
We propose both pre-exercice water-soluble drinks and balanced energy shots, only with natural active ingredients.
We propose a various range of sweet and fruity flavorceuticals with the best proven effects.
We propose unique tasteful sodas as the perfect mix between a social and uplifting drink.
Because inhalation is an effective delivery method to treat certain types of inflammatory pain, we developed a line of CBD smokables, including e-liquids with CBD for vaping, cartridge for vape pen, and also tobacco substitutes.

Our cannabis flowers with CBD for smoking can be used as a cigarette replacement to reduce addiction and consumption of harmful chemical elements or a cannabis replacement to enjoy the calm and balance effects CBD offers without the psychotropic effects of THC.
More information to come.
More information to come.
PSC's line of beauty products and topical treatments relies on our R&D experience, coupled with our best in class large scale manufacturing partner. Our products are natural, effective and deliver visible results. Each product is infused with full spectrum CBD and formulated with a blend of powerful herbal ingredients. Known for its healing properties, topical CBD offers antioxidant and anti-inflammatory benefits which can be efficient in treating skin concerns like inflammation, dryness and free radical damage.
Amazing products for daily routine from cleansers to powerful serums, moisturizers, eyecream, masks, lipbalm and mouth hygiene.
Our bath & shower products and body lotions to treat and pamper your body.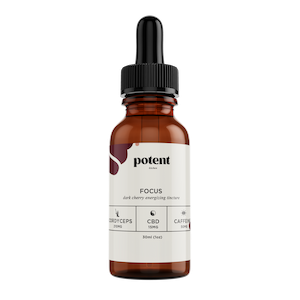 Products assisting in alleviating joint and muscle pain, treat acne and more, utilising CBD and other active ingredients.
Our CBD treats are made from full spectrum hemp and available with various flavors to make these treats as loaded with nutrients as possible.
 Our CBD oils are made from full-spectrum
hemp (150mg) and are a great alternative to CBD
treats, in the case of picky pet eaters.
Our product portfolio, across the five verticals, is available for white labelling. Thanks to key partnerships with producers, manufacturers and co-packers, we can deliver final, packaged products with your branding, based on our proprietary recipes.
We create tailored products and formulas to grow your business. If we currently do not have your dream product, we have the ability to explore and quickly add this capability to our activities. 
Thanks to our insights and innovations, we are able to create engaging brands and unique retail experiences. We provide marketing strategies and tools to grow your brand and products portfolio.